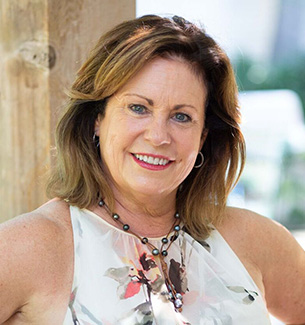 Dr. Mary Kay Ross obtained her medical education at the University of Louisville School of Medicine and completed her residency training in emergency medicine in 2000 at Wright State where she served as chief resident.
Dr. Ross started her career as a board-certified Emergency Medicine physician on faculty at Eastern Virginia Medical School where she loved teaching residents and students. She then took an associate faculty position in Georgia at Mercer University and Memorial Medical Center. 
She worked as an ER attending physician in both the adult level 1 trauma center and also the pediatric level 1 trauma center for 10 years. It was during these long sometimes grueling shifts that she realized that there was something terribly wrong with our current medical model. She recognized the burden being placed on the system by chronic illness that was not being treated and the revolving door of the emergency room.
Her real-life lesson came when she herself became a patient in 2012. Dr. Ross found herself on the other side of the medical system. She had a very serious mold exposure that resulted in many serious chronic medical conditions and ultimately led to her going to the cardiac catheterization lab and eventually giving up the emergency room she loved so much. She initially found that the physicians that were her peers had only limited treatment options and this sent her in another direction searching for answers and options.
She quickly realized that many chronic health problems could be prevented. She also understood that only by treating the underlying causes of chronic illness, could true healing be achieved. Frustrated with limited options for treating in the ER setting, Dr. Ross chose to become educated in Functional Medicine She was voracious student trying to learn all that she could in an effort to save her own life. Little did she know that this experience would change her practice of medicine and her lifelong career forever. Dr. Ross immersed herself to learn from the brightest and the best all around the world to completely understand this often-misunderstood world of medicine.
Dr. Ross left the emergency room in 2012, and founded the Institute for Personalized Medicine in Savannah, GA. IPM specialized in a Functional Medicine approach, focused on dementia, mycotoxins, TBI, and HRT in addition to most chronic diseases.
Dr. Ross is committed to her beliefs and is passionate about the medicine she practices. She is a tireless patient advocate and is relentless in her pursuit for solving complex medical cases.